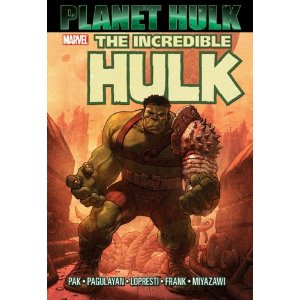 Savage alien planet. Oppressed barbarian tribes. Corrupt emperor. Deadly woman warrior. Gladiators and slaves. Battle axes and hand blasters. Monsters and heroes... and the Incredible Hulk! Let the smashing commence!
Ad blocker interference detected!
Wikia is a free-to-use site that makes money from advertising. We have a modified experience for viewers using ad blockers

Wikia is not accessible if you've made further modifications. Remove the custom ad blocker rule(s) and the page will load as expected.