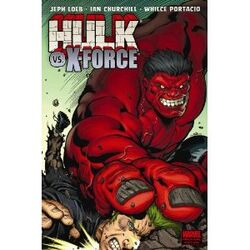 It's THE HULKBUSTERS VS. X-FORCE! Who are the Hulkbusters? How about Red Hulk! Deadpool! The Punisher! Elektra! Thundra! The Crimson Dynamo! What terrible secret could bring this group together - only to run headlong into the deadliest team of X-Men? All this - and wait until you see RED HULK VS. WOLVERINE!
Ad blocker interference detected!
Wikia is a free-to-use site that makes money from advertising. We have a modified experience for viewers using ad blockers

Wikia is not accessible if you've made further modifications. Remove the custom ad blocker rule(s) and the page will load as expected.