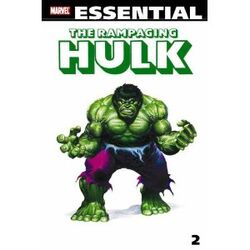 Addiction, domestic violence, militant paranoia...the human heart can hatch a lot of trouble, and nobody knows it better than Bruce Banner, the proverbial man with a monster inside him!
The Hulk's wandering ways led him into the social struggles of a generation ago, still timely today! Plus, for more conventional smashing: evil sorcerers, crazed fish-men, and more! Includes rarely seen work by some of Marvel's mightiest minds!
Ad blocker interference detected!
Wikia is a free-to-use site that makes money from advertising. We have a modified experience for viewers using ad blockers

Wikia is not accessible if you've made further modifications. Remove the custom ad blocker rule(s) and the page will load as expected.