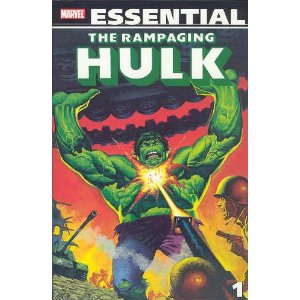 Not a hoax, not a dream, not an imaginary story... so what is it? Judge for yourself as the gamma-powered gargantua's long-lost black-and-white adventures are reprinted for the first time! Rarely seen moments of Hulk history featuring aliens, magic, horror and wonder - the full gamut for Marvel's great green giant!
Guest-starring the Avengers, the X-Men and more!
Ad blocker interference detected!
Wikia is a free-to-use site that makes money from advertising. We have a modified experience for viewers using ad blockers

Wikia is not accessible if you've made further modifications. Remove the custom ad blocker rule(s) and the page will load as expected.