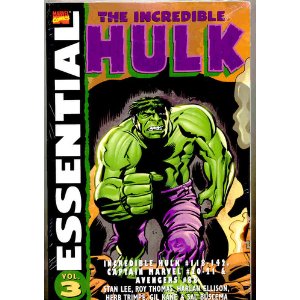 The misunderstood monster's earliest adventures continue as Robert Bruce Banner's rampaging alter ego clashes with Namor the Sub-Mariner, the Fantastic Four, and the Avengers!
He fights his share of super-villains, too - including Maximus the Mad, the Glob, the Leader, the Rhino, the Absorbing Man, Night-Crawler, Tyrannus, the Mole Man, Hydra, the Abomination and the Sandman!
Featuring the almost-wedding of Bruce and Betty Ross!
Ad blocker interference detected!
Wikia is a free-to-use site that makes money from advertising. We have a modified experience for viewers using ad blockers

Wikia is not accessible if you've made further modifications. Remove the custom ad blocker rule(s) and the page will load as expected.