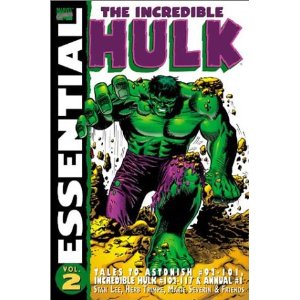 In this second collection of classic early material, General "Thunderbolt" Ross continues to stalk the Jade Giant while Dr. Bruce Banner strives to find a cure for his horrifying condition. It's not an easy path, as he must contend with the arrival of the Leader and the Abomination, two others humans who have been altered thanks to the merciless gamma radiation.
Ad blocker interference detected!
Wikia is a free-to-use site that makes money from advertising. We have a modified experience for viewers using ad blockers

Wikia is not accessible if you've made further modifications. Remove the custom ad blocker rule(s) and the page will load as expected.